seminar-nasional-kimia-kalimantan-timur-2014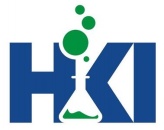 Seminar Nasional Kimia Kalimantan Timur 2014
Conference held in Samarinda, Indonesia in 2014
Organised by Indonesian Chemical Society
jurnal.kimia.fmipa.unmul.ac.id
2014
Universitas Mulawarman, Samarinda, Kalimantan Timur 75119, Indonesia
Seminar Nasional Kimia Kalimantan Timur is one of Program Kerja Himpunan Kimia Indonesia Cabang Kalimantan Timur in collaboration with the TETRA Foundation, Himpunan Kimia FMIPA Universitas Mulawarman and also fully supported by Dinas Pendidikan Provinsi Kalimantan Timur.
The main objective of this seminar is to provide a vehicle for chemists, chemistry users and chemistry educators in universities, schools and industries to exchange information, ideas and thoughts to improve the quality of research, mastery and chemistry education in Indonesia in general and East Kalimantan in particular.
... see more
No publications found
Seminar Nasional Kimia Kalimantan Timur 2014 does not yet have any proceedings papers on Neliti. If you are affiliated with these proceedings and wish to have your proceedings papers indexed, please contact us.