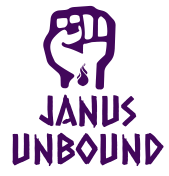 Janus Unbound
Journal published by Memorial University of Newfoundland
Janus Unbound: Journal of Critical Studies is a double-blind peer-reviewed open access journal, aspiring to occupy a unique niche among journals of critical studies. Affiliated with Open Space, Janus Unbound is envisioned as a transdisciplinary platform for scholarly writing and academic research and exchange within the field of World Literature in particular, and Cultural Studies and the Humanities in general, and a medium of intercommunication for students, teachers, researchers, critics, intellectuals, scholars, and artists all over the world.
Published bi-annually, it offers lively and
... see more
Subjects: Language, Literature & Linguistics, Arts, Culture & Humanities
No publications found
Janus Unbound does not yet have any articles on Neliti. If you are affiliated with Janus Unbound and wish to have your journal articles indexed, please contact us.