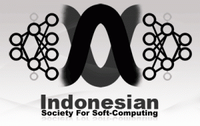 Indonesian Society for Soft Computing (SC-Ina)
Learned Society in Jakarta, Indonesia
Milis Komunitas Softcomputing Indonesia (SC-Ina) ini dibentuk sebagai upaya memasyarakatkan ilmu soft-computing dan aplikasinya. Sebagai wadah bagi para peneliti, mahasiswa dan masyarakat dari berbagai disiplin ilmu untuk mempresentasikan hasil penelitian dan berbagi ilmu. Milis ini terbuka untuk siapa saja yang ingin mengenal atau memperdalam ilmu soft computing dan aplikasinya. Diharapkan dengan adanya milis ini dapat membantu perkembangan ilmu soft computing dan aplikasinya di Indonesia.
Fields of study: Computer Science & Information Technology
No publications found
Indonesian Society for Soft Computing does not yet have any publications on Neliti. If you are affiliated with SC-Ina and wish to have your publications indexed, please contact us.